Making Meaningful Connections to Combat Vaccine Hesitancy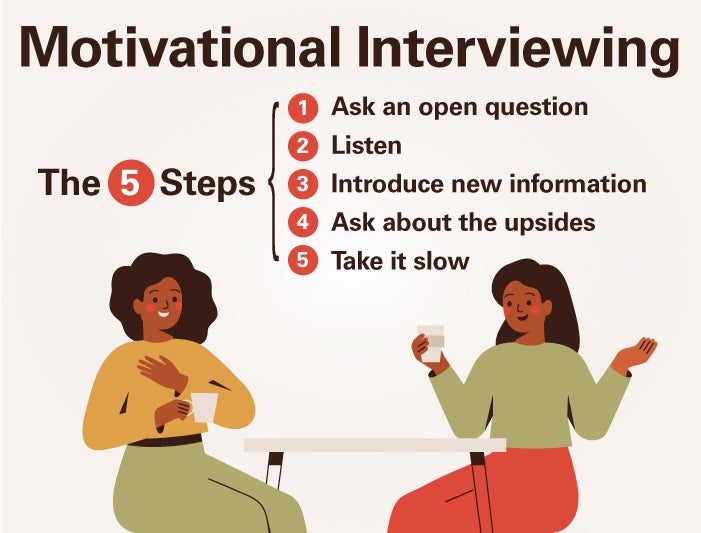 Every person has an opportunity to help fight the pandemic by getting vaccinated against COVID-19 and encouraging others to get vaccinated too. Edward S. Brodkin, M.D., a psychiatrist at Penn Medicine, who co-authored a blog article in Psychology Today with Ashley Pallathra, a clinical researcher and therapist, believes that it's important to talk with vaccine-hesitant friends and family about the need for everyone to get vaccinated. And that it may take more than just the facts and science behind the vaccines to be effective.
In the article, Brodkin said, "Some people are absolutely dead set against vaccines, and convinced that the vaccines are being foisted on us as part of some conspiracy. People in this group are very unlikely to ever get vaccinated. But then there are people who aren't completely against vaccines, but have a lot of questions and concerns, which is making them delay getting it."
Brodkin explained that the way you speak with a vaccine-hesitant person makes a big difference in helping them make their decision. Shaming or arguing does not work. Instead, listen to their concerns, give them the facts and then let them decide.
For inspiration, Brodkin turned to Arnaud Gagneur, a neonatologist who devised a successful pre-pandemic method of speaking with mothers who were hesitant about vaccinating their children. The method, called motivational interviewing, focuses on compassion instead of judgment to engage people in difficult conversations. It is used frequently to treat people with addiction.
Motivational interviewing follows these basic steps:
Start with an open question.
Listen, and remain open.
Introduce new information.
Ask them about potential upsides.
Take it slow.
When using the method to influence others to get the COVID-19 vaccine, Brodkin suggested you "start by asking the other person what they think about vaccination, and what more they would like to know about it. You don't hide the fact that you are in favor of vaccination, but you also express an openness to listening to the other person's point of view and their questions. By listening carefully, you show them that you are genuinely, respectfully trying to understand their point of view."
Key is establishing a connection with the people you are trying to influence to gain their trust and open their minds. Be patient and recognize that it may take multiple conversations to change minds. According to Brodkin, "Your discussion with them may need to be a process that extends over the course of a few conversations in order to lead to change … although ideally these conversations could be pretty close together in time, since time is of the essence in getting people vaccinated."
COVID-19 Vaccine Resources