Children's Hospital Serves as Model for Vaccinating Families Against COVID-19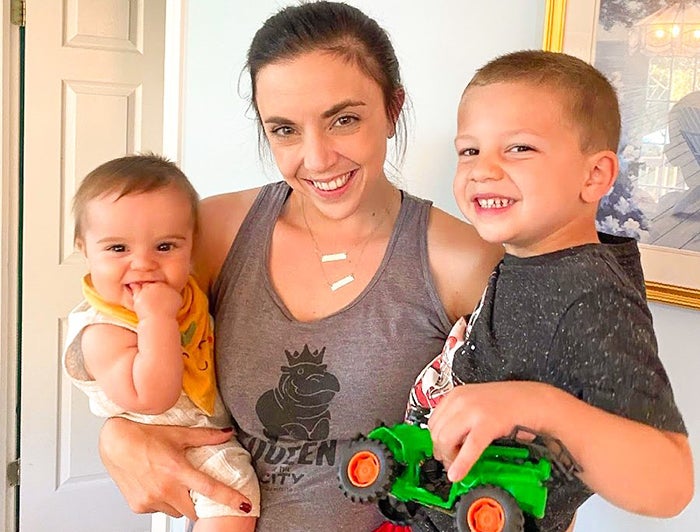 Photo Credit: Golisano Children's Hospital
JAMA Pediatrics' Viewpoint spotlights Golisano Children's Hospital, located in Rochester, New York, as a model for success in vaccinating young patients and their caregivers by offering the vaccine to both during pediatric visits.
According to the article, "COVID-19 Vaccination for Caregivers in the Pediatric Medical Home: A Call to Action to Improve Community Vaccination Rates," featured in the October 8 edition of the JAMA publication, GCH is well-positioned to improve community vaccination rates because the hospital is making it convenient and comfortable. Pediatricians listen to concerns and talk about the benefits in a personalized way. In this soothing environment, pediatricians are building trust and addressing vaccine hesitancy.
"Pediatricians talk about vaccines with patients and families daily and have substantial experience discussing vaccine hesitancy and concerns. Parents rely on their pediatric clinician for vaccine information most often, and a physician's recommendation is associated with higher rates of uptake for specific vaccines," wrote the study's co-authors, Andrea Milne Wenderlich, M.D., Cynthia Rand, M.D., and Jill Halterman, M.D., who serve in the department of pediatrics at GCH.
The GCH pediatric practice serves more than 13,000 patients, most of whom are children from low- income communities. Barriers to vaccinating local families include:
limited access to transportation/taking off time from work;
mistrust of the medical community, especially among Blacks and Hispanics; and
misunderstandings about vaccine side effects.
The article also reveals that "children have experienced significant trauma from the fallout of the COVID-19 pandemic, and school and child care shutdowns have contributed to a marked increase in behavioral health concerns."
To help administer COVID-19 vaccines for both pediatric patients and their caregivers during regular office hours and extended hours offered during the back-to-school season, GCH arranged for additional staffing from Strong Memorial Hospital in Rochester. The hospital also invested in the development of a comprehensive COVID-19 online resource center with information on why, how and where to get vaccinated.
The impact of GCH's vaccine rollout strategy is promising. According to Wenderlick, Rand and Halterman, local families appreciate the convenience, education and personal touch provided the hospital's approach to vaccinations. The pediatric office setting helps make kids and their caregivers feel safe and cared for.
The article co-authors underscore that "as a pediatric community, we are committed to helping ensure access to the COVID-19 vaccine for all eligible individuals and addressing any concerns about vaccine safety and efficacy. We recognize the urgency of this issue with the arrival of a new wave of highly transmissible infections. … We encourage leaders in other pediatric care settings to consider similar initiatives to help protect both children and families in their communities."
COVID-19 Vaccine Resources