Dartmouth-Hitchcock Health Says Get Your Flu and COVID-19 Shots at the Same Time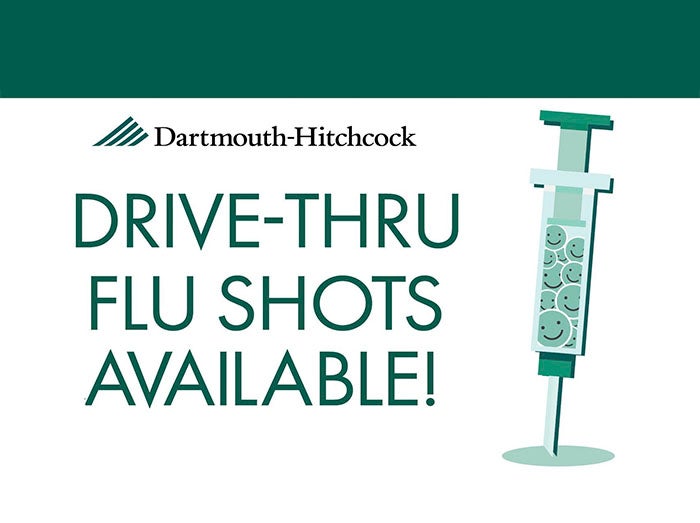 This flu season, Dartmouth-Hitchcock Health wants people to know that it's okay to get the COVID-19 vaccine — and for many a booster — at the same time they get their flu shot.
According to the Centers for Disease Control and Prevention, COVID-19 and flu vaccines can be administered at the same time. Federal health authorities had initially advised that the COVID-19 vaccines be given separately "out of an abundance of caution." But with the vast experience and understanding of the common side effects of the COVID-19 vaccines, health experts now say there is no reason to space out the shots.
Getting both vaccines at once is not only convenient for patients, it also may relieve pressures brought on by the current workforce shortages hitting the field.
D-HH says it's well stocked with COVID-19 and influenza shots and ready to give the doses together at most of its locations. Plus, they are holding drive-thru flu shot clinics to make it even easier for people on-the-go. The health care organization also provides vaccine education and counseling for people who are struggling with the decision to get vaccinated. COVID-19 vaccines are free, and flu shots are covered by most health plans and typically available for free to those who aren't insured.
Read Dartmouth-Hitchcock's full story on the efforts to vaccinate more people.
COVID-19 Vaccine Resources