Equity of Care Awards information webinar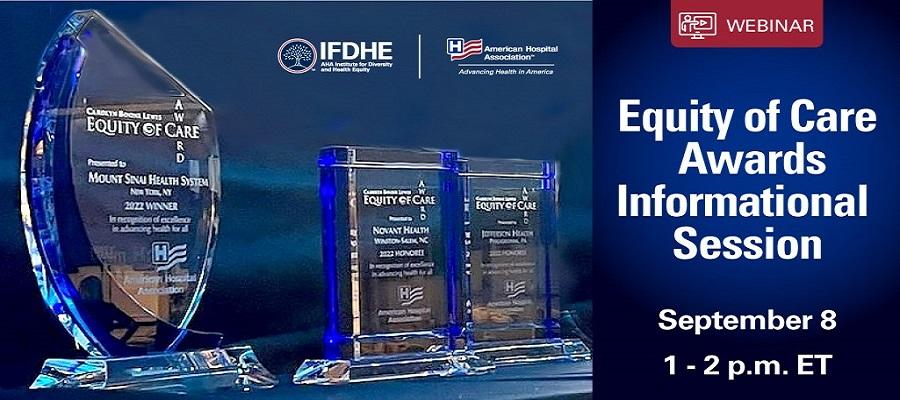 Tune into this Sept. 8 educational webinar at 1 p.m. ET for an overview of the Carolyn Boone Lewis Equity of Care Award, the application process and best practices hospitals should follow to achieve health equity. REGISTER NOW.
For key takeaways from the 2022 AHA Accelerating Health Equity Conference, see the post-event playbook.